Unlimited texts to Verizon Wireless Customers, plus 250 out of network messages, for 10 dollars per month.
Unlimited texting to any network for 20 dollars per month.
Verizon Wireless has one of the biggest and most reliable wireless networks in the nation. Verizon Wireless also offers Pay as you go Wireless services. Here is a picture of the Logo that we all connect with "Can you Hear Me Now."

The Verizon Prepaid Basic Plan charges 25 cents per minute and no daily access charge. The Verizon Wireless Basic plan is not competitive with any of the other pay as you go plans.
Net10.com for 10 cents a minute or Tracfone.com. from 6.6 cents up to 33 cents a minute are much better alternatives.
The Core Plan will cost you 99 cents per day for access and calls are 10 cents per minute. Unlimited calls to other Verizon Wireless phones are free of charge. I used theVerizon Core plan for several months, if your main calls tend to be to other Verizon Wireless phones this is often a great deal.
The Plus Plan is $1.99 per day access and charges 5 cents per minute. This plan also includes Unlimited night and weekend minutes (starting at 9 p.m.) and Unlimited calls to other Verizon Wireless phones all day.
The Verizon Prepaid Unlimited Talk Plan offers Unlimited minutes and one-cent text messages for $3.99 per day.
Pay as you go Calling Features
Call waiting, caller ID, 3 way calling and call forwarding are included. Monspnvz030310
There is no extra charge for Verizon Nationwide Long Distance.
Check out my article on the Best Yearly Cell Phone Plan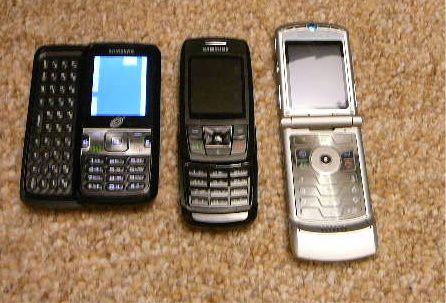 Samsung R451c, Samsung T301g and Motorola Razr
Verizon Prepaid Phone Service
It will cost you a minimum of $10 a month or $100 per year on your phone to maintain Verizon Prepaid service.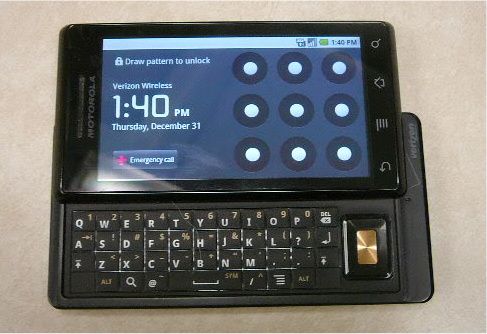 Check out your Verizon Wireless Options.
Tags: Verizon Droid, Verizon Prepaid Wireless