The Tracfone VS Verizon Prepaid plans are significantly different.
The Verizon Inpulse Prepaid Wireless Cell Plans
The Verizon Inpulse Core plan will charge you $1 a day to use your phone (only on the days you use your phone) and 10 cents a minute for calls and for text messages. But you can make all the calls to other Verizon phones for free for the day.
The Verizon Inpulse Plus has a $2 a day plan that gives you unlimited night minutes along with unlimited in network calling. The call to other phones on this plan will cost 5 cents a minute and for text messages.
The Verizon Inpulse Power has a $3 a day plan that gives you Unlimited nights and weekends and will charge you 2 cents a minute for other calls and for text messages.
You must spend at least $15 a month to keep your Verizon phone active.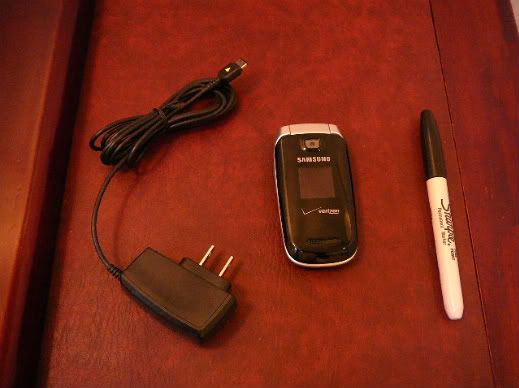 Verizon Samsung SCH-U430 Prepaid Phone and Charger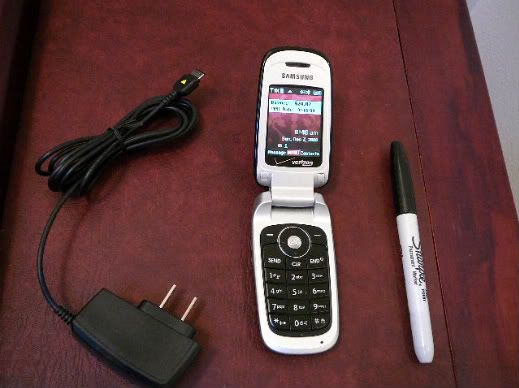 The Tracfone Wireless Prepaid Plan
Tracfone is a regular prepaid phone service where you buy units and use them. You must spend at least $20 every 3 months to keep your Tracfone active. The larger denomination Tracfone card you purchase the cheaper the minutes.
Also Tracfone has a DMFL card you can purchase for $50 that doubles all the minute cards you put in. It is better to buy a Tracfone phone or phone package that comes with a phone with DMFL already included.
If you buy the Tracfone 450 minute card (DMFL 900) for $80 you will get minutes for 8.8 cents each. If you use your cell phone to only talk to other Verizon users the Verizon plan works very well. It would be like paying for 11 minutes a day with Tracfone.

.
One dollar a day you use it or $30 a month for unlimited calls to other Verizon users. Ten cents a minute after the one dollar for any non Verizon Wireless calls.
The Tracfone 8.8 cents a minute is a very good prepaid cell phone rate.
Buying a Verizon Prepaid Phone
Verizon Prepaid phones are generally more expensive than Tracfone phones. You do have the option of getting top of the line phones to work with Verizon Prepaid. You normally have to pay $35 to activate your Verizon phone on top of the purchase price.
Most old Verizon phones can be activated and used as Verizon Prepaid phones, None of the Blackberrys or Smartphones can be used on Verizon prepaid.
Verizon customer service is much better, you can go to your local Verizon store if you have questions or problems.
Buying a Tracfone
You can only use a Tracfone for Tracfone service. You will not pay to activate your phone or set up voice mail ( you will use a couple of minutes to setup voice mail). You can check your voice mail from a land line or you will be charged minutes to check from your Tracfone.
Tracfone Customer service is all done by phone and is notoriously bad. The phones are simple enough you can cure a lot of problems by checking the website. Also some problems are not worth following through with if it takes you an hour to get the missing twenty minutes from your account.
How to Buy Tracfone Minutes and use Bonus Coupons
Buy an LG 225 Phone with One year card at TracFone and get 800+ minutes, free shipping, and 14 months of service!
Summary Comparing Tracfone vs Verizon Prepaid
I like the Tracfone because it is cheap if you do not use a lot of minutes.  You can actually use the phone as a pager (don't answer calls use the caller ID and call back on a land line).  The phone and package deals will get you a good phone and minutes at a reasonable rate.
I like the Verizon phone because I can call my kids (who all have Verizon Contract phones) and talk to them for just One Dollar for the day.  There have been days that I have talked for over 3 hours for just one dollar.  Three hours on my Tracfone would have cost me $18.  It was $85 just to get my Verizon prepaid phone working with $10 in credit on it which is a lot more expensive than the $100 for my Tracfone LG 225 with 1100 minutes.