Will I have a monthly payment with Tracfone Prepaid?
No but you will have to add Tracfone minutes at least every three months. With Tracfone Prepay you can spend as little as $20 for three months. As you run low on Service time or prepaid minutes you will have to buy a card. The larger denomination Track phone Minute cards give you more minutes per dollar spent.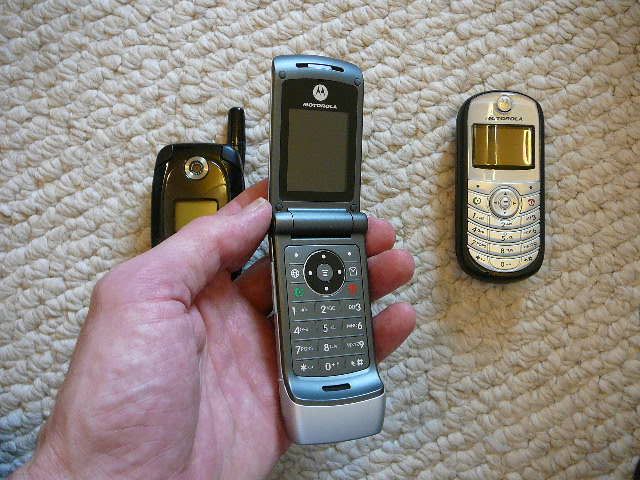 Tracfone W370 DMFL Prepaid Cell Phone
You can get Tracfone service on a Monthly plan. You can sign up for the Value plan and have a monthly payment for service and minutes. If you use all of your minutes before the month is up you can buy more minutes at a favorable rate. You can use either a debit card, checking account or charge card to purchase minutes with the Tracfone Value Plan.
How do I find my Tracfone Serial Number?
The Serial number is accessible from the "Prepaid Menu" on your Tracfone. The serial number is on the package the wireless phone came in. The Serial number is also on a Red paper that comes with your owners manual. The Tracfone web site has detailed instructions on finding your Serial number. Your Serial Number will be an 11, 15, or 18 digit number.
What is Tracfone Service Time?
When you add a Tracfone Card to your phone you also get Service time also known as Activation time. With most cards you will get 90 days of service time when you add the card. Keep your Prepay service active and your minutes will roll over.
What is DMFL?
Tracfone DMFL means you will get Double minutes on any minute card you add for life of the phone. This means for the as long as the phone works if you add Minutes the minutes added to your phone will be double the number on the card.
The doubler card feature usually cannot be transferable to your next Tracfone if the phone it is on quits working or is lost or stolen. Most of the nicer Tracfone Cell phones now come with Double minutes. The Double minute for life is such a better deal than a one of their phones without DMFL, do not add minutes to a non-DMFL phone.  
Do Tracfone Minutes Roll over?
Yes, as long as you keep your service active your Minutes will roll over. Currently if your Tracfone service time expires and you reactivate within two months you will get to keep your minutes. This rollover policy is different than almost every other prepaid phone service which do not roll over minutes or service time. If you run completely out of minutes or do not refill before your service expires you will lose your Tracfone phone number.  At least you will not be charged $35 service fee for reactivating your phone.
Currently the best deal on a Tracfone is the LG 225 with one year card for $100.
This Camera phone comes with DMFL and buy using a bonus code you will get 1000 to 1120 minutes and 14 months of service for $100.
Tags: Tracfone DMFL, Tracfone Monthly payment, Tracfone Serial Number, Tracfone Service time