Refurbished Tracfones are only available from Tracfone.com.
Normally with a refurbished phone the case will be replaced and the working parts will be recycled from another phone.  You cannot tell a refurbished phone from a new one by looking at it.  The refurbished phones I have had looked brand new.
Free Tracfones
You can almost always get free Refurbished Tracfones. When you are in the "Buy Phones" section of the Tracfone website you will be offered a free refurbished Tracfone with the purchase of a phone card. These are usually good deals.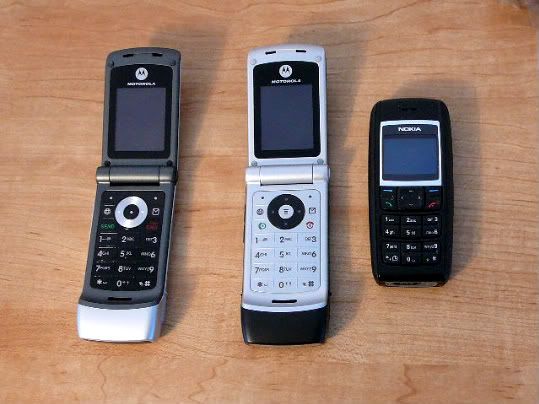 Tracfone Motorola W376, W375 and Nokia 1600 Refurbished Phones
My Refurbished Experience
I have had good luck with refurbished Tracfones. I sold a lot of Tracfones on eBay during the refer-a-friend deals and so I have activated and used hundreds of Tracfones. Sometimes the refurbished phones would not work right out of the box. If you follow my buy two advice this won't be a problem.

Buy Two Tracfones
Do not just buy one. Buy two refurbished Tracfones with phone card, then you will have a backup phone. The second phone will be free with the purchase of a phone card which you will need eventually. This will also mean you have an extra Tracfone charger that you can leave at work or at the girlfriends house or whatever. If your phone isn't working very well you can activate the second one and see which one is working better. You will have 20 free minutes on your second phone to see if it will work better.
A Spare Battery
If you buy two Tracfones (the same model) you will have a spare battery also. As phones get older the first thing to go is often the battery. When traveling you will have a spare charged battery to take with you. This is really handy.
Buy two Tracfone Minute cards and get two Free Refurbished phones at Tracfone.com.
If you currently use a Net10 phone check out how I get Free Net 10 Airtime.



Tags: Lg 600g, Refurbished Tracfones, Spare Battery charger, Spare Phone, Tracfone Motorola W375