This Article Explains How Net10 Works
Net10 is a easy to use Cost Per Minute prepaid cell phone company. .
To start with you will order a Net10 and a Net10 Card. You can only use a Net10 Phone for Net10 service, you cannot use a Verizon, At&t, T-Mobile, Alltel, Net10 or any other phone with Net10 Service.
Activating your Net10 Prepaid Wireless Phone
You will Activate the phone by calling Net10 on a land line or by going on the internet.
You will have to key in some numbers into your phone and then it is active. It is really easy For the system to activate your phone can take 10 minute to a couple of hours.
Next you will add a Net10 Minute Card. You will add the 15 digit PIN code into your phone.
When adding a minute card if you use a five digit Bonus Code you might get more minutes. Check out the Net10 Bonus Codes.
How Net10 Service Time Works
The $20, $30, $45, $60 and $100 Net10 Cards all give you 30 days of service per $15 spent along with the 10 cent minutes. You must have both minutes and service time on your phone to use it. The End of Service Date normally flashes on the screen of your Net10 phone all the time. You can also check your service end date and the number of minutes you have left in the Prepaid Menu on your Net10 phone. hwnet10wrks
Buying Net10 Cards
For the Best Deal and phone Selection go to Net10.com.
When you buy from the Net10 website put in this code as you are making a phone purchase to save a little extra money.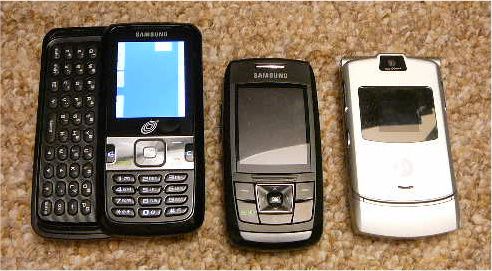 Samsung R451c Samsung T301 Slider and Motorola Razr
Net10 Service Time and Minutes Roll Over
With Net10 your minutes and service time will add on to your current balance. For instance if you have 20 minutes and 60 days left on your Net10 phone and you add a 300 minute/60 day phone card you will end up with 320 minutes and 80 days left.
Here is a great article on How does Net10 Work?
The Motorola Razr has been one of the best selling phones. Check out the Prepaid Motorola Razr options.
Tracfone is the largest Prepaid Cell phone company in the US. Verizon is one of the largest Cell phone companies and has entered the prepaid arena. How does Verizon Prepaid compare to Tracfone?